In this tutorial, you will learn how to change your payment method for one or all your subscriptions on Designmodo.
Firstly, you need to login into your Designmodo account and click the Subscriptions tab here. You will find all your subscriptions on this page; choose one of them by clicking the "View" button.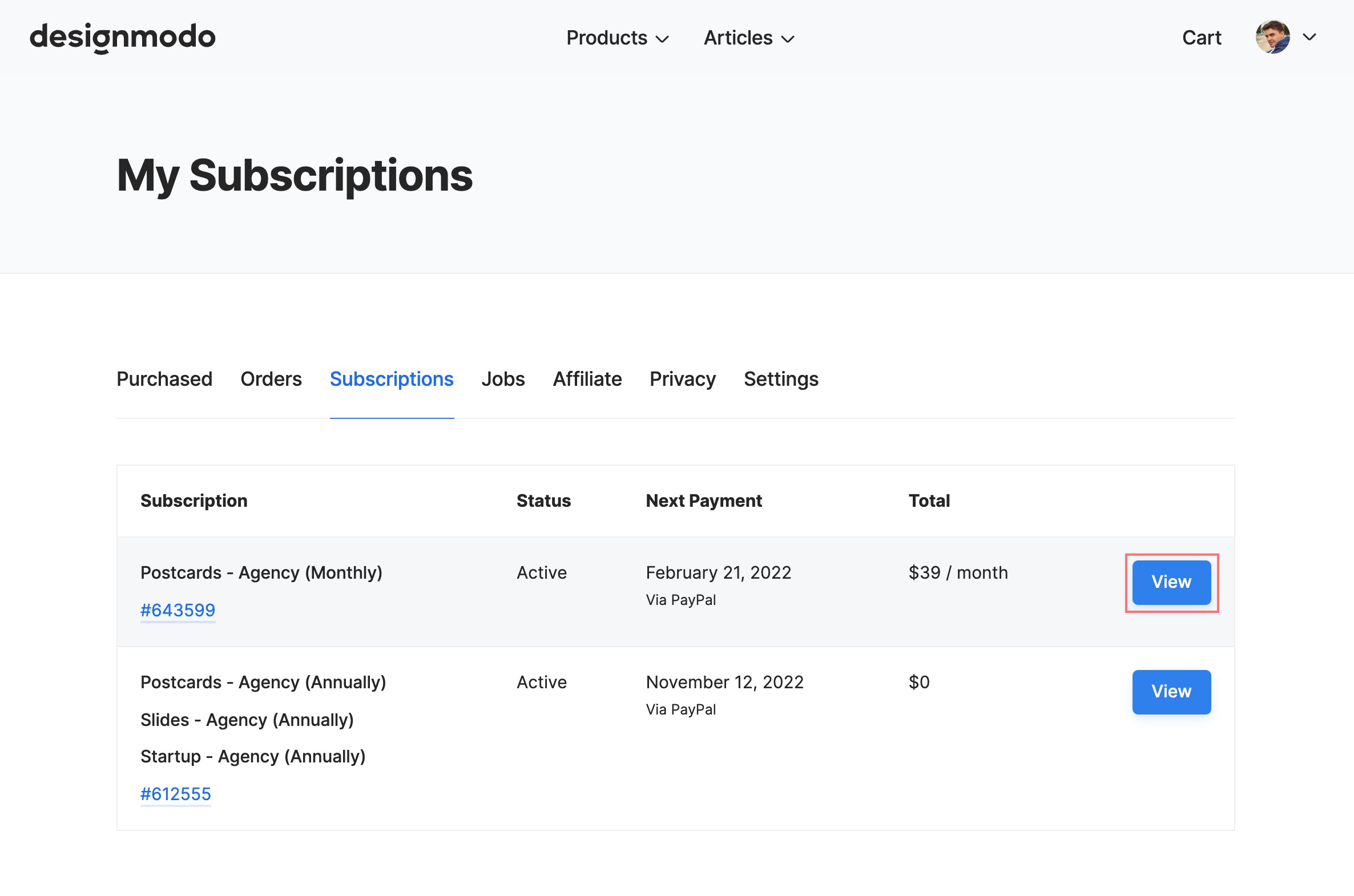 Find the button "Change payment" on the next page and click on it.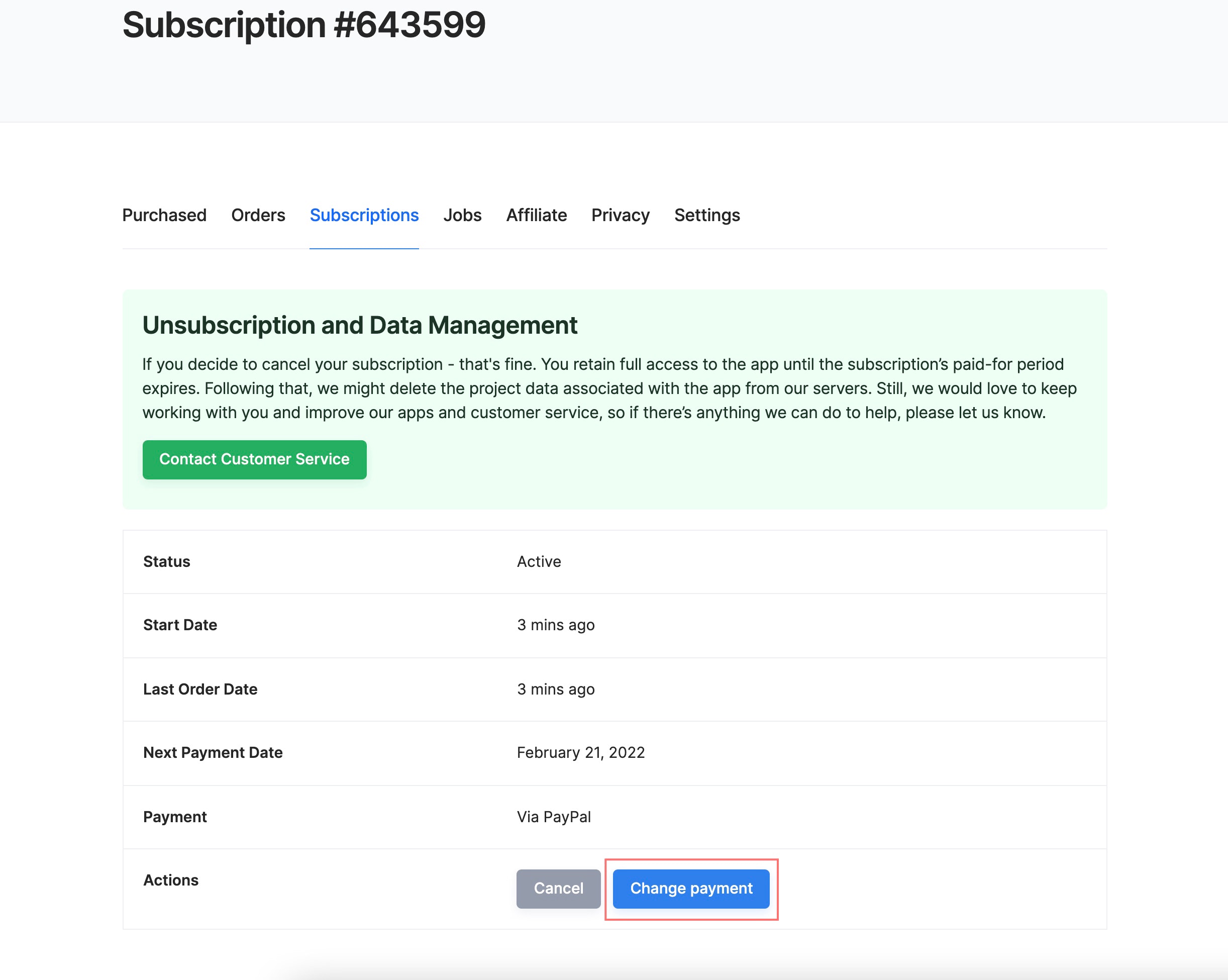 The last step is to choose the desired payment method and click the "Change Payment Method" button. Additionally, you can update the payment method used for all of your current subscriptions.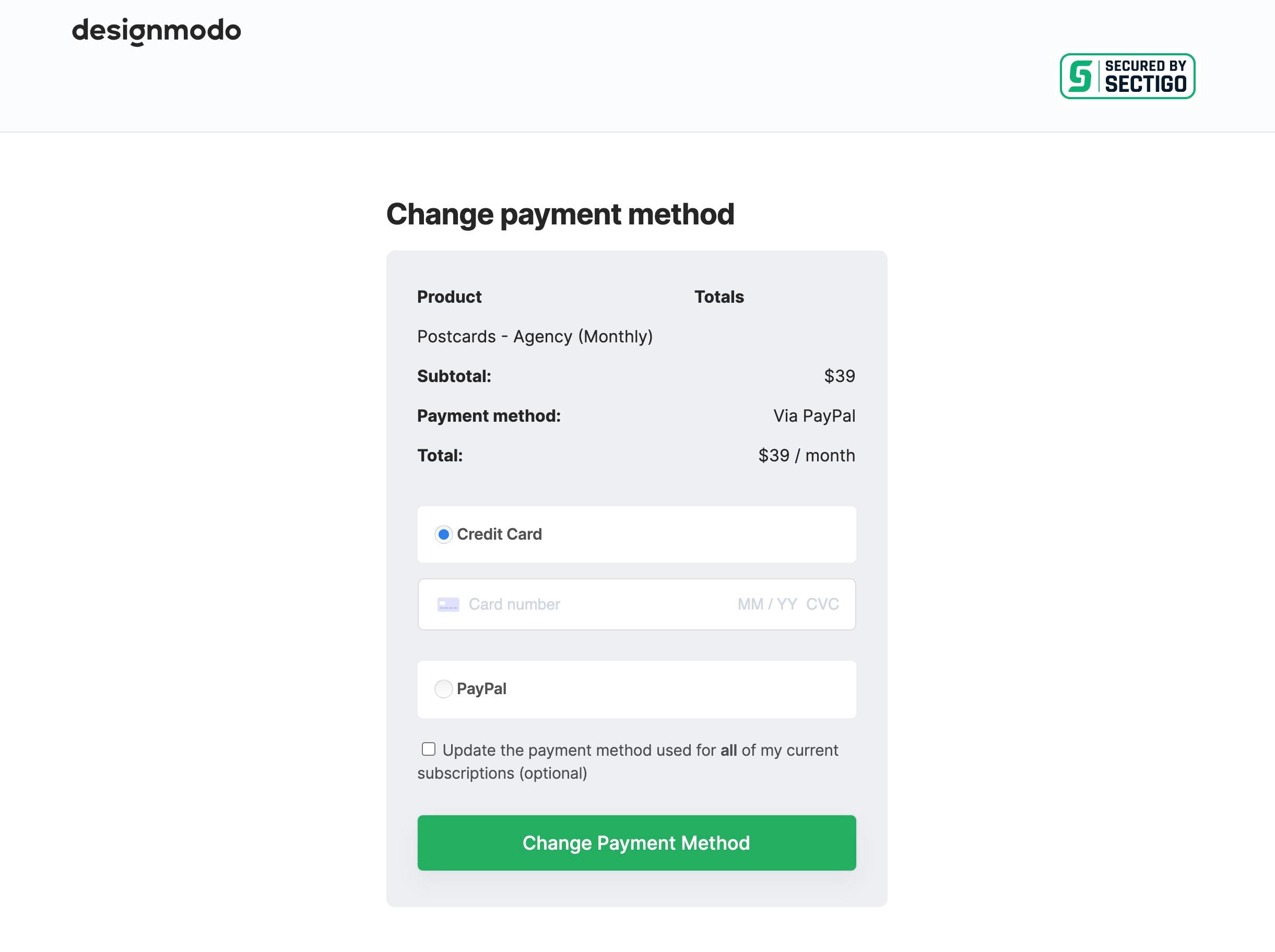 Done! Your payment method is updated.