If you want to avoid auto-renewal of your subscription, you can cancel/terminate/deactivate it from your Designmodo account. You can continue using the App up until the subscription expiration date.
How to Cancel a Subscription
Login to your Designmodo account and click the Subscription tab. Click the View button.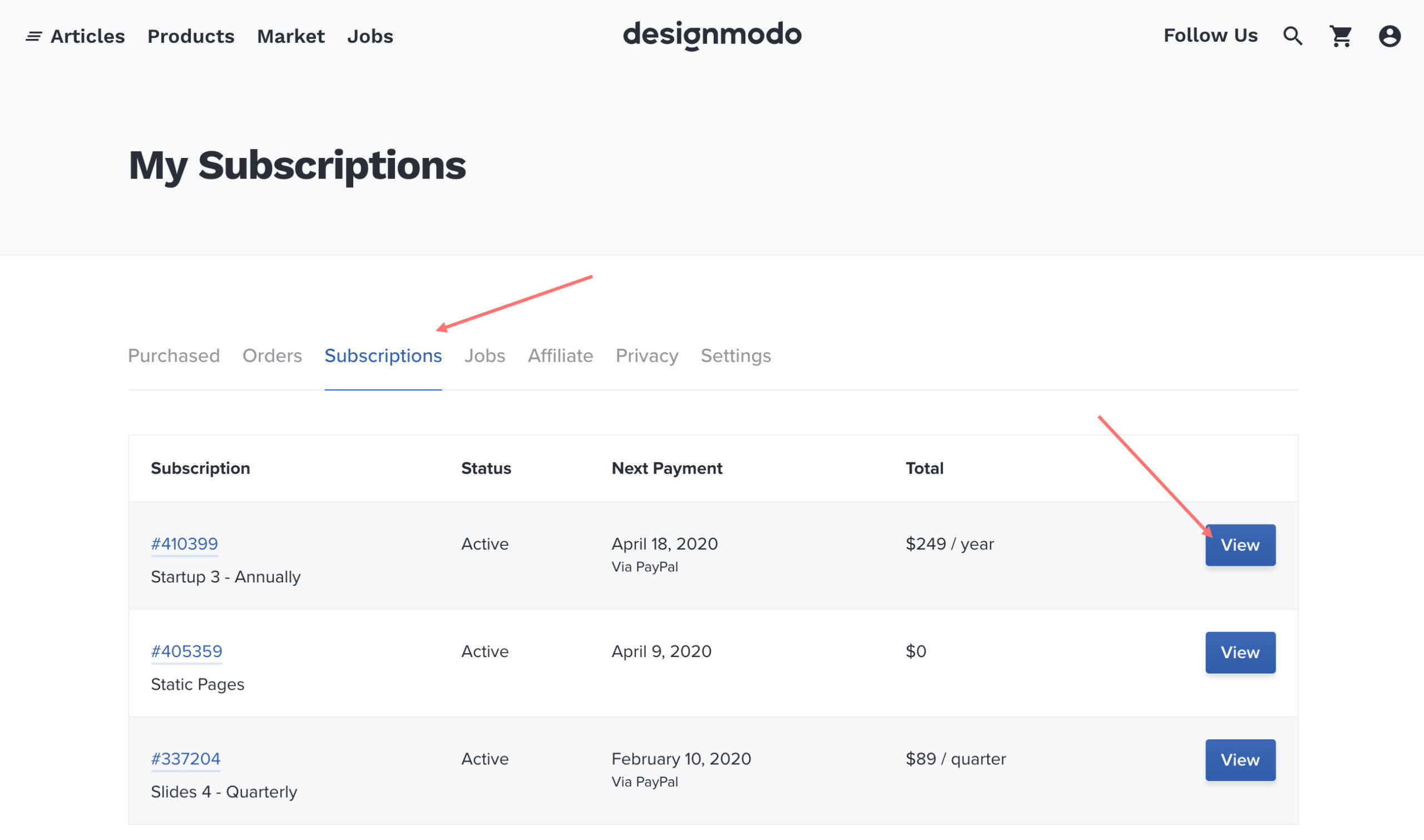 In the opened page click the Cancel button to cancel the subscription for the App.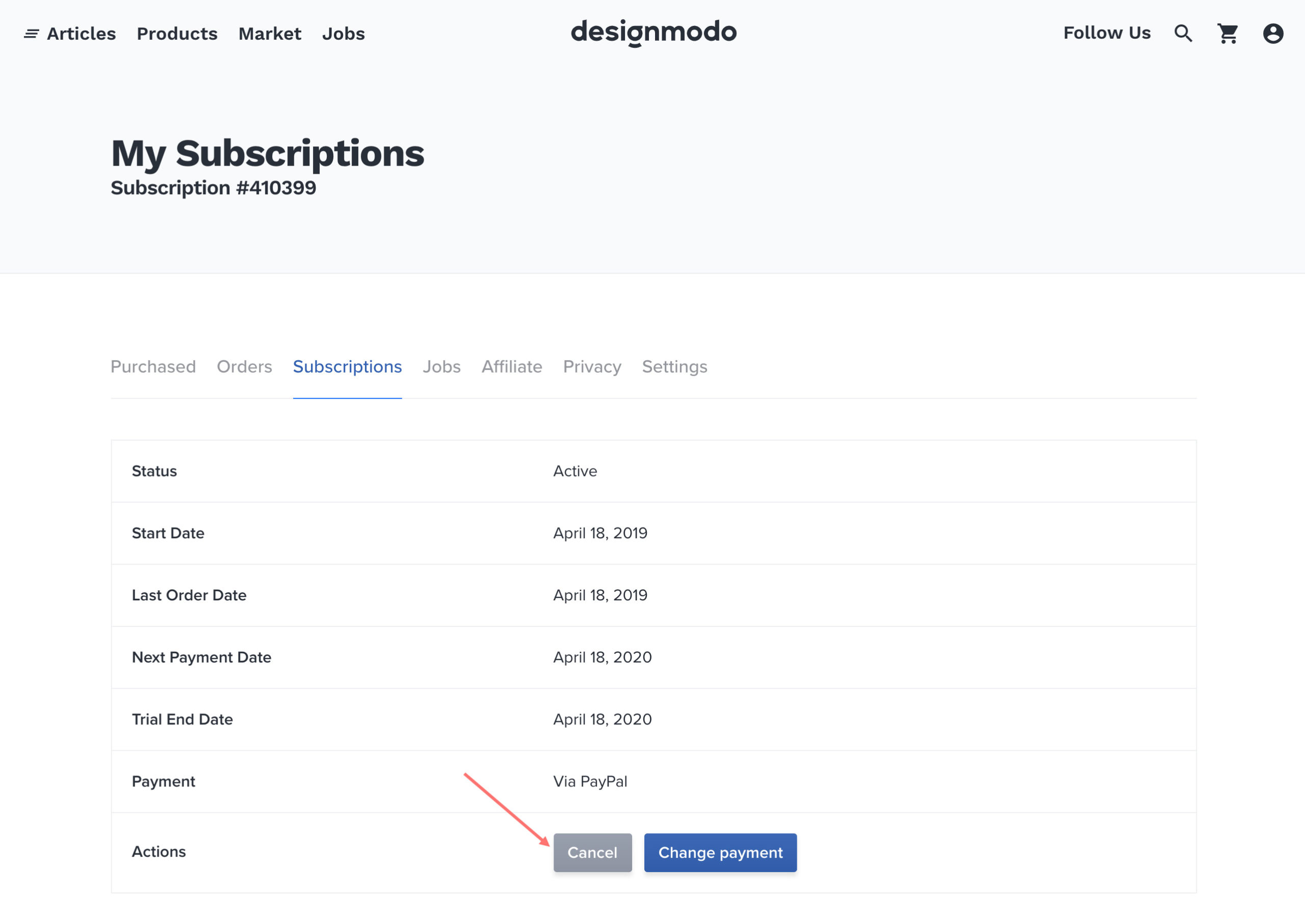 After you cancel the subscription you will see a confirmation message. You can also restart a subscription using the Reactivate button.