Welcome to the Postcards email builder! In this tutorial, we'll delve into the seamless process of exporting email templates directly to your Zoho Campaigns account with our intuitive Postcards one-click integration.
Video Tutorial
Steps to Follow
Access Your Newsletter
Start by opening the newsletter you're editing. For demonstration purposes, I'm selecting the first newsletter on my list.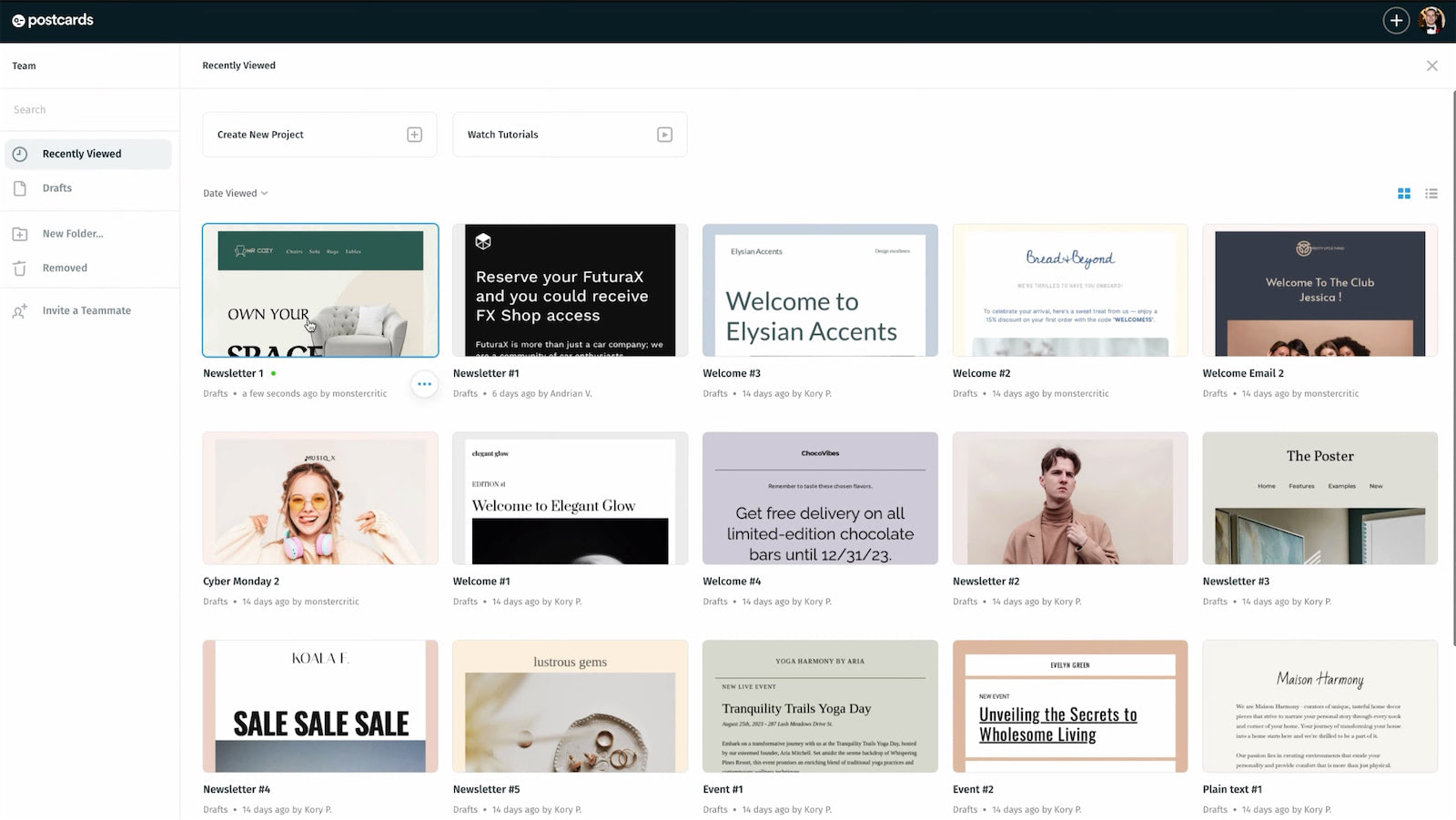 Ready to Export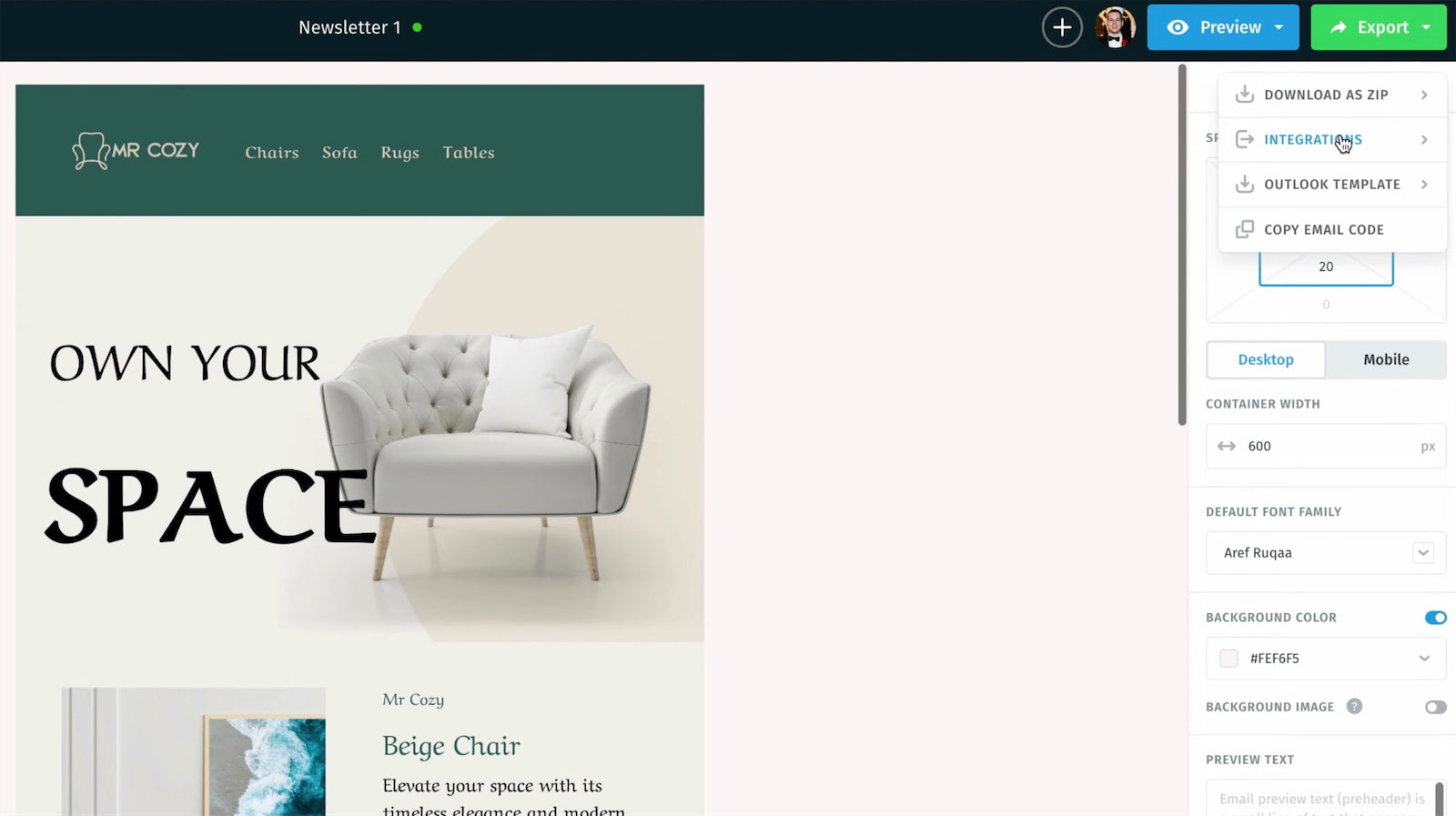 After customizing the newsletter to your liking, gear up to send it over to Zoho. Find and click on the "export" option located at the top right of the interface. Next, opt for "integrations."
One-Click Integration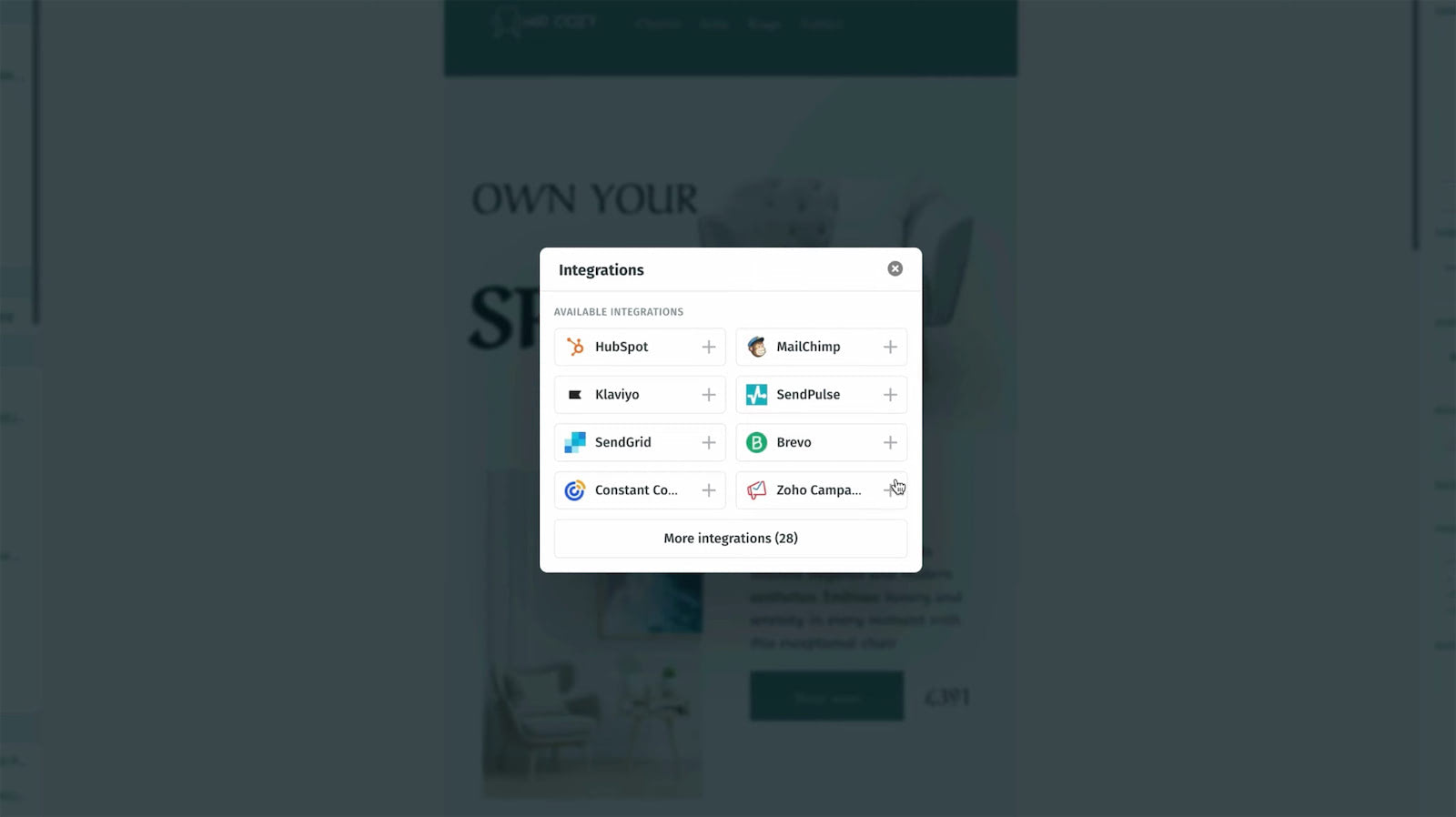 Clicking on "integrations" opens a dialogue showcasing our one-click solutions. Given our focus for today, we're looking to sync this template with Zoho campaigns. So, go ahead and click on "Zoho." You'll then be greeted with a sign-in page for your Zoho account. After logging in, you'll be prompted to authorize the linkage between Postcards and Zoho. Click "accept" to confirm.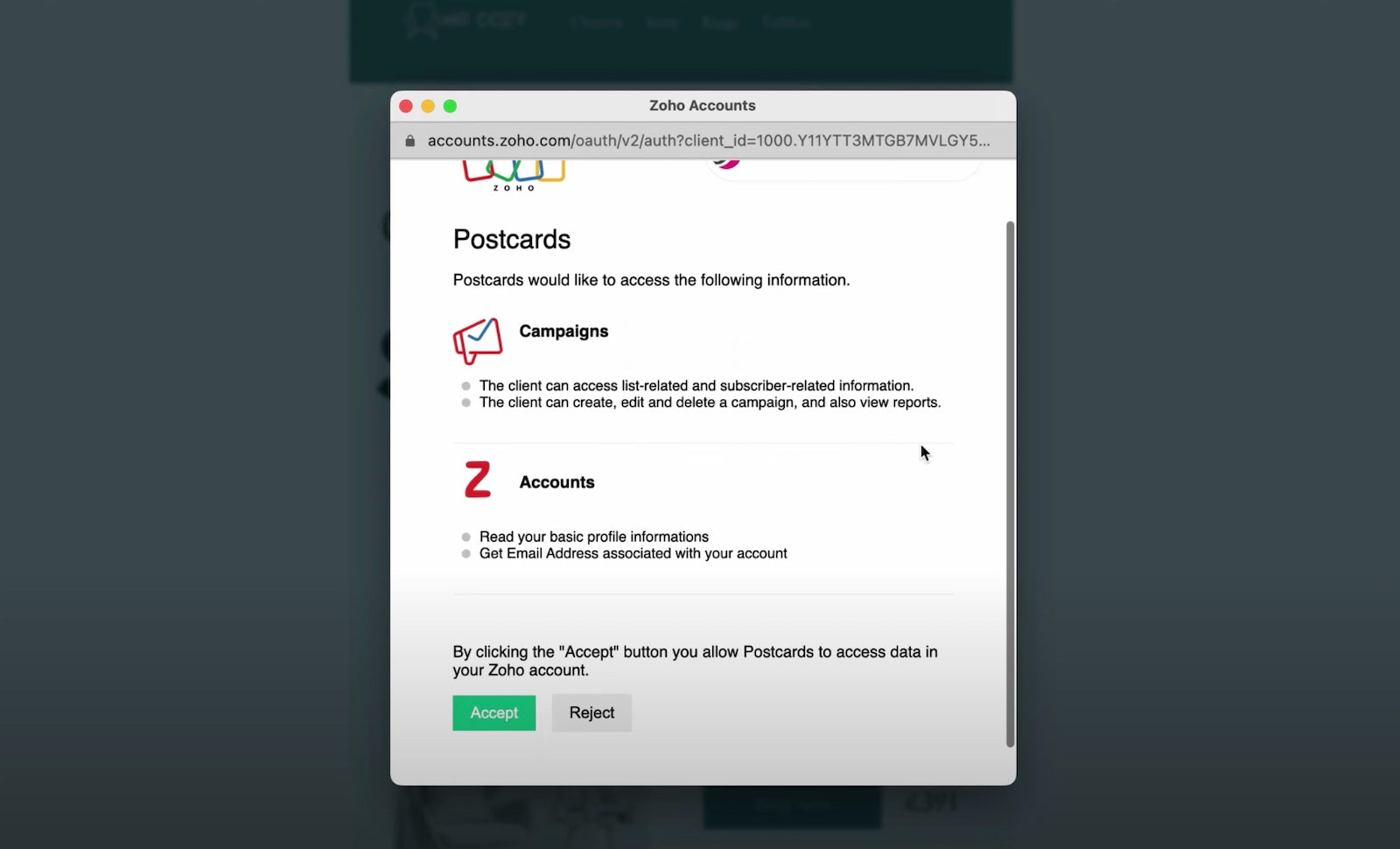 Zoho Platform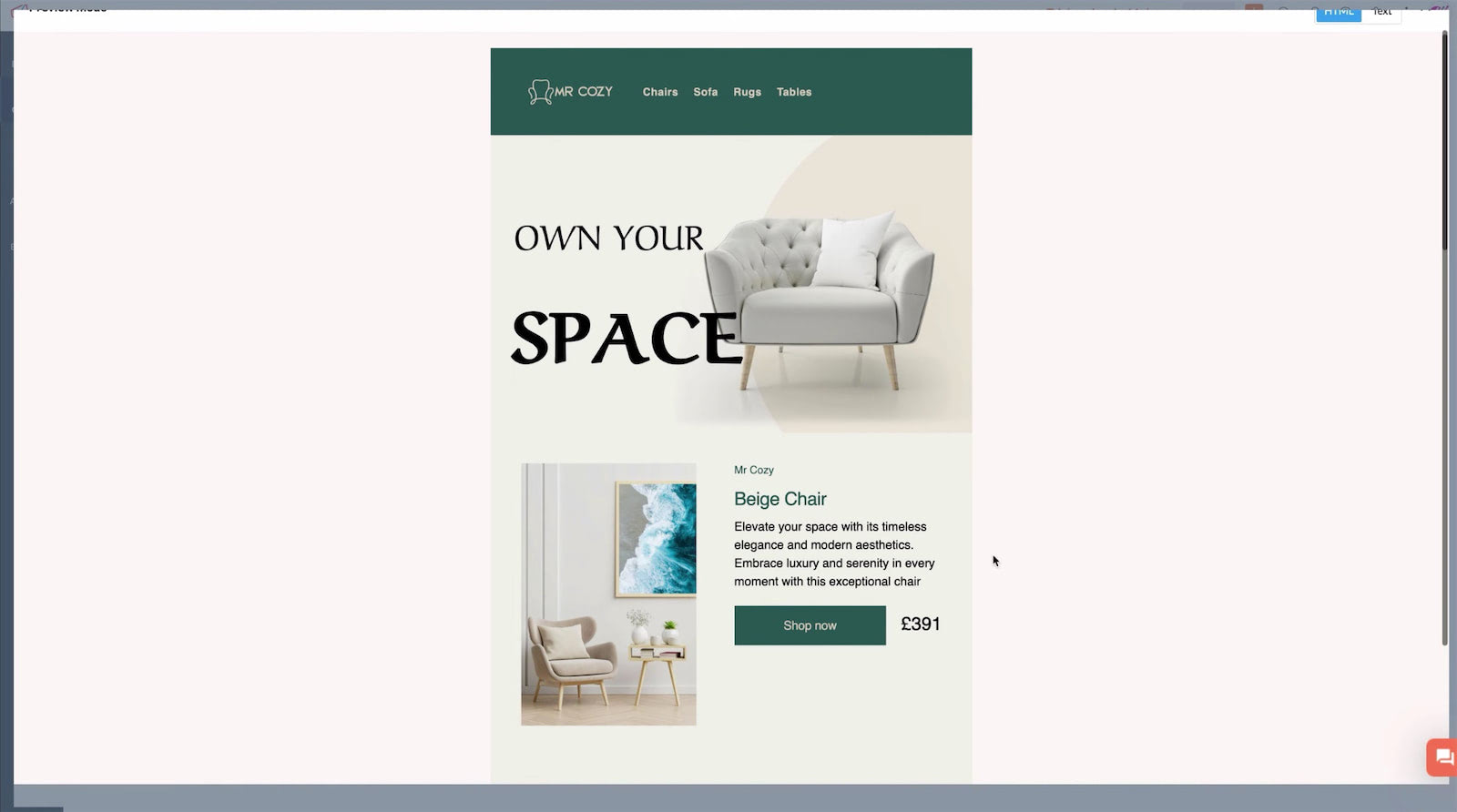 Voila! All Set: After granting access, your email template will effortlessly pop into your Zoho campaigns account. You'll also find a direct link guiding you to your Zoho platform. Once there, the newly imported template, labeled "Newsletter One," awaits your viewing. Inspecting it, you'll realize it mirrors exactly what you created in Postcards.
And that's that! Our integration promises both precision and efficiency. It truly is as simple as that to export your templates to Zoho Campaigns using our one-click solution. Thanks for tuning in, and see you in our next tutorial!