Explore the seamless integration between the Postcards email builder and Mailchimp by exporting your custom email templates.
In this guide, we'll delve into the straightforward procedure of exporting your email templates into your Mailchimp account, guaranteeing that your email campaigns retain a uniform, professional appearance with little effort.
Video Tutorial
Steps to Follow
Step 1: Open Your Desired Newsletter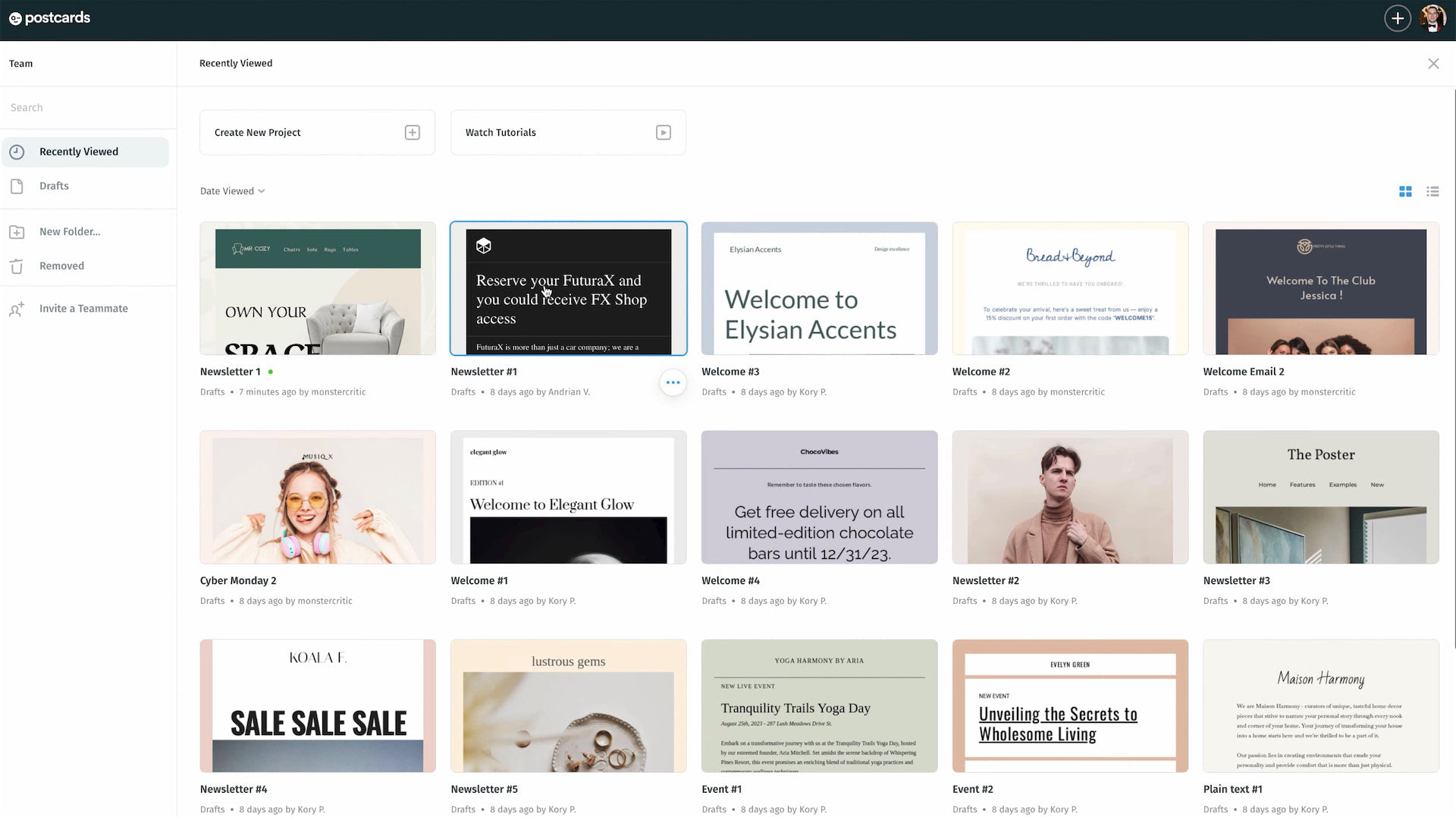 Begin by launching the Postcards app and accessing your newsletter section. For this guide, we'll be using the second newsletter. Double-click on it to proceed.
Step 2: Customize Your Template
Once your newsletter is open, take the time to personalize it according to your preferences. Adjust content, images, or layout until it meets your needs.
Step 3: Find the Export Option
After you're satisfied with your template's appearance, move your cursor to the top right corner of the screen. Here, you'll spot the 'export' option waiting for your click.
Step 4: Dive into Integrations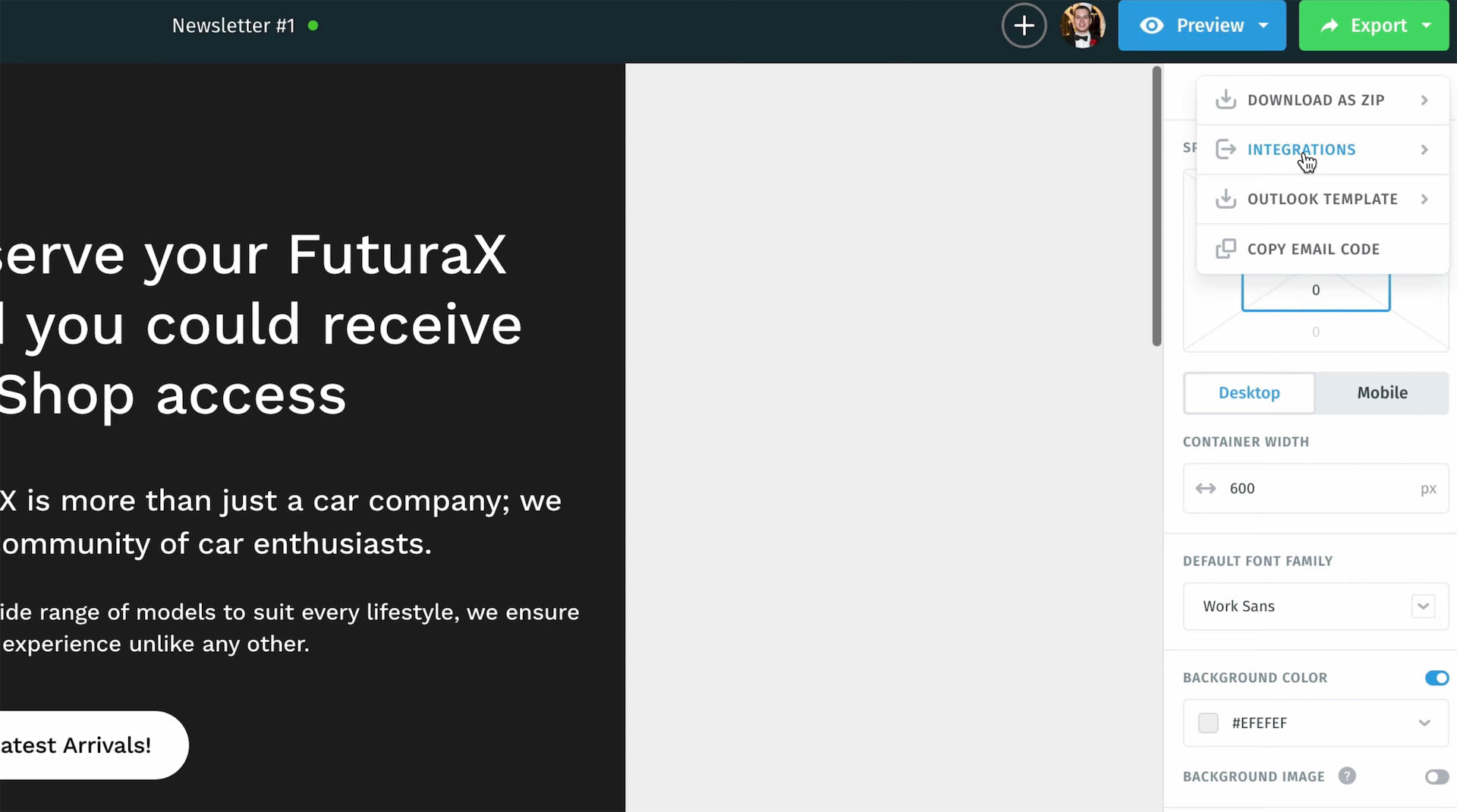 Having clicked on 'export', a drop-down or new window will appear. Within this, locate and click the 'integrations' option.
Step 5: Connect with MailChimp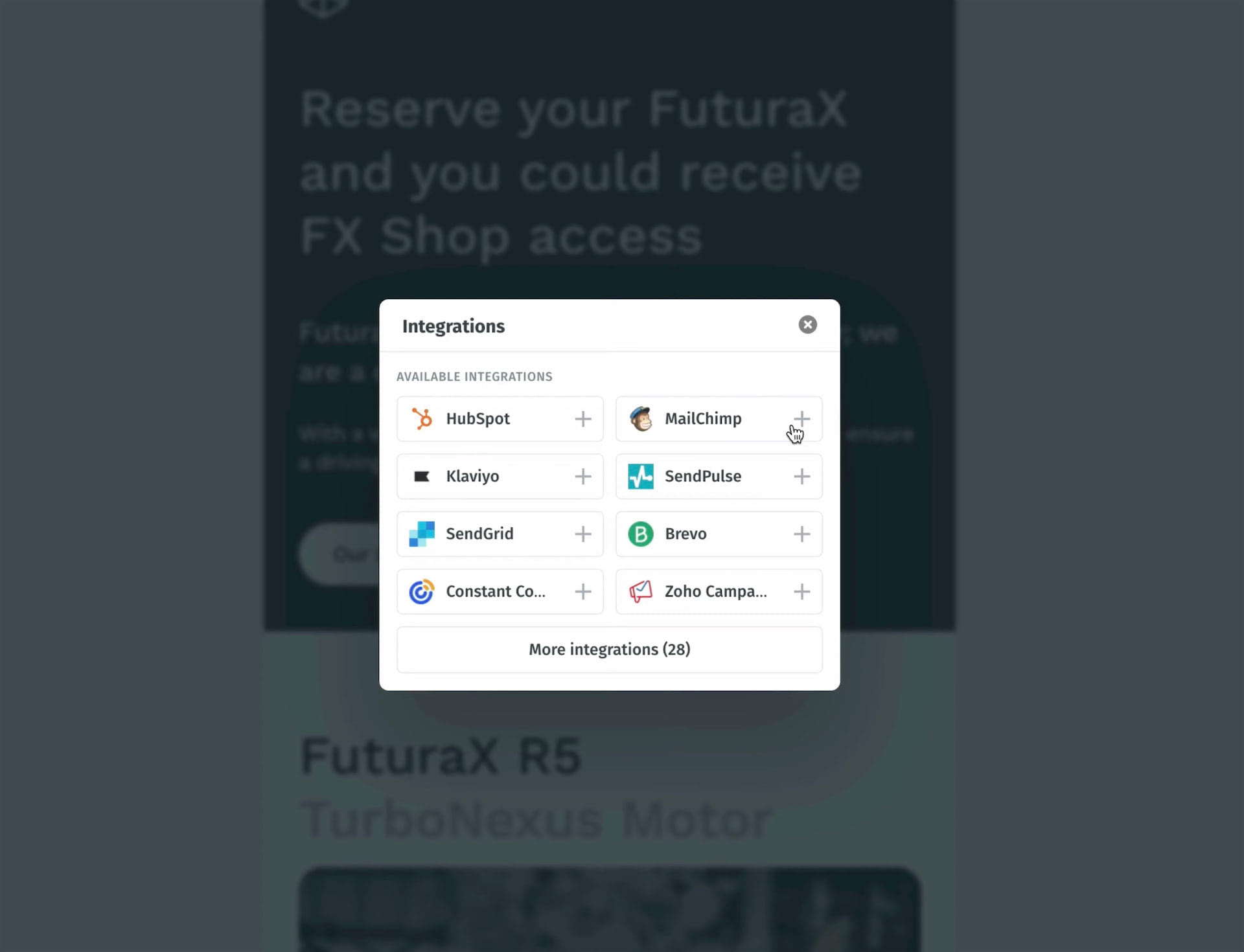 In the integrations section, you'll notice several one-click integration options. Look for 'MailChimp' and select it.
Step 6: Synchronize Accounts
A pop-up window will now appear, prompting you to sign in to your MailChimp account. Ensure you provide the correct login details so the postcards app can sync with your MailChimp account.
Step 7: Authorize the Connection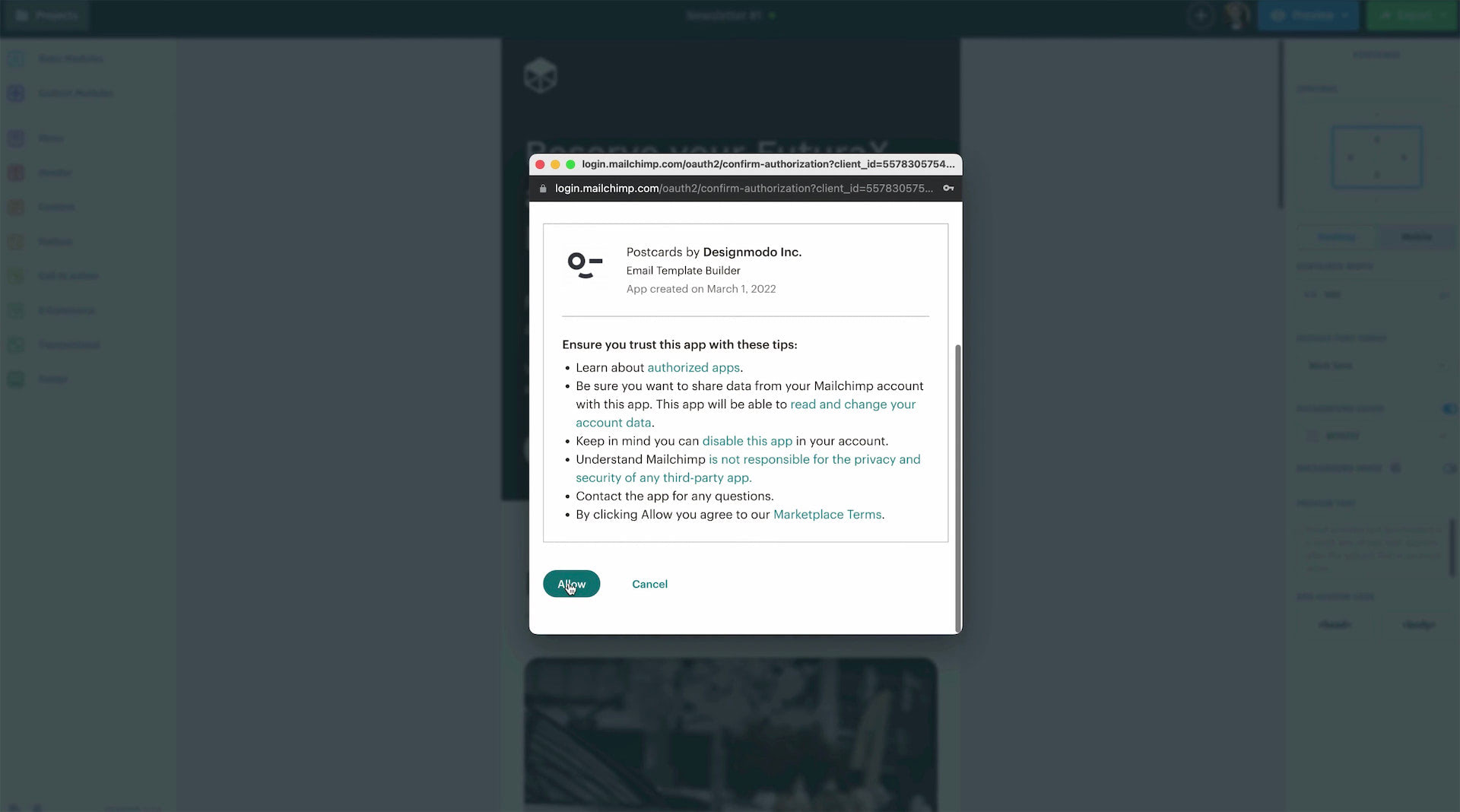 Post logging in, a new authorization window will pop up. It's here to confirm the connection between postcards and MailChimp. Click 'allow' to cement this connection.
Step 8: Verify Your Template in MailChimp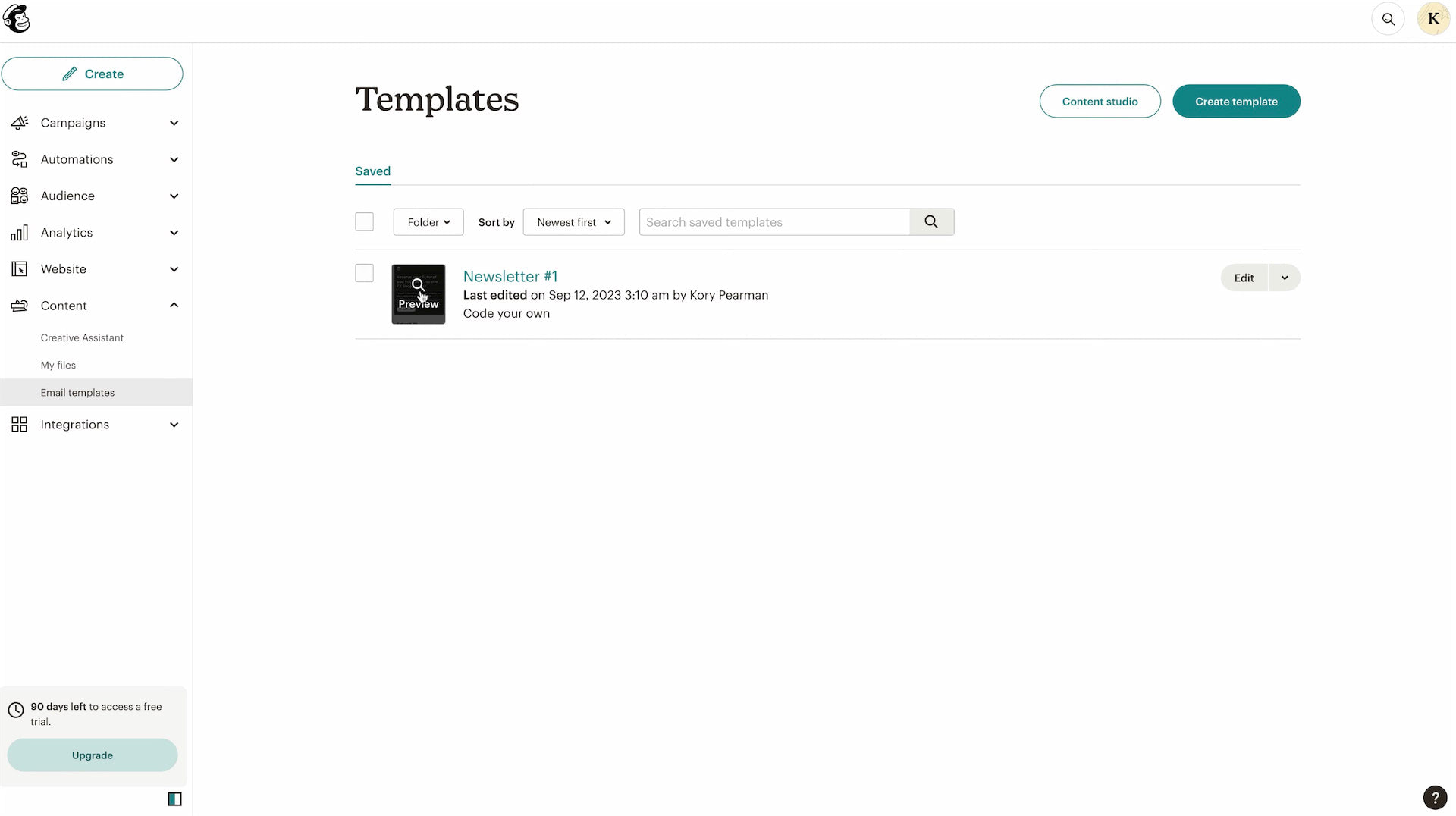 Once the process is complete, a hyperlink will become accessible. This link will direct you straight to your MailChimp templates. You should immediately spot the freshly imported template.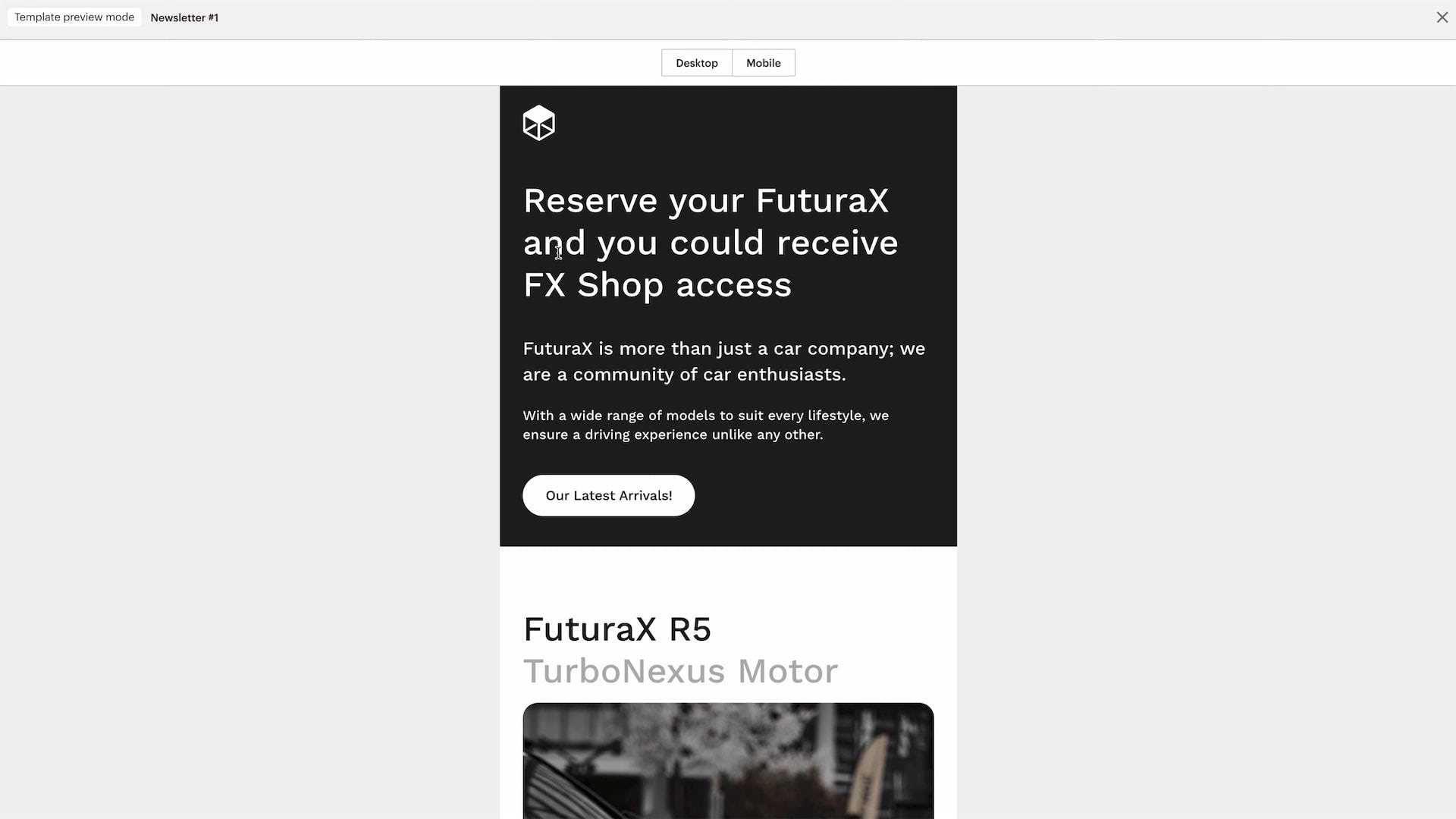 Click on the 'preview' option to compare and confirm its likeness to the one you built in postcards. With this step completed, you are all set to use the template within your MailChimp account.
And there you have it, a hassle-free method to transfer your email template from postcards to MailChimp. Keep exploring, and until next time!