Discover the seamless integration between Postcards email builder and Klaviyo by exporting your custom email templates. Follow the step-by-step guide below to effortlessly transfer your templates and kick-start your email campaigns.
Video Tutorial
Steps to Follow
Selecting Your Desired Email Template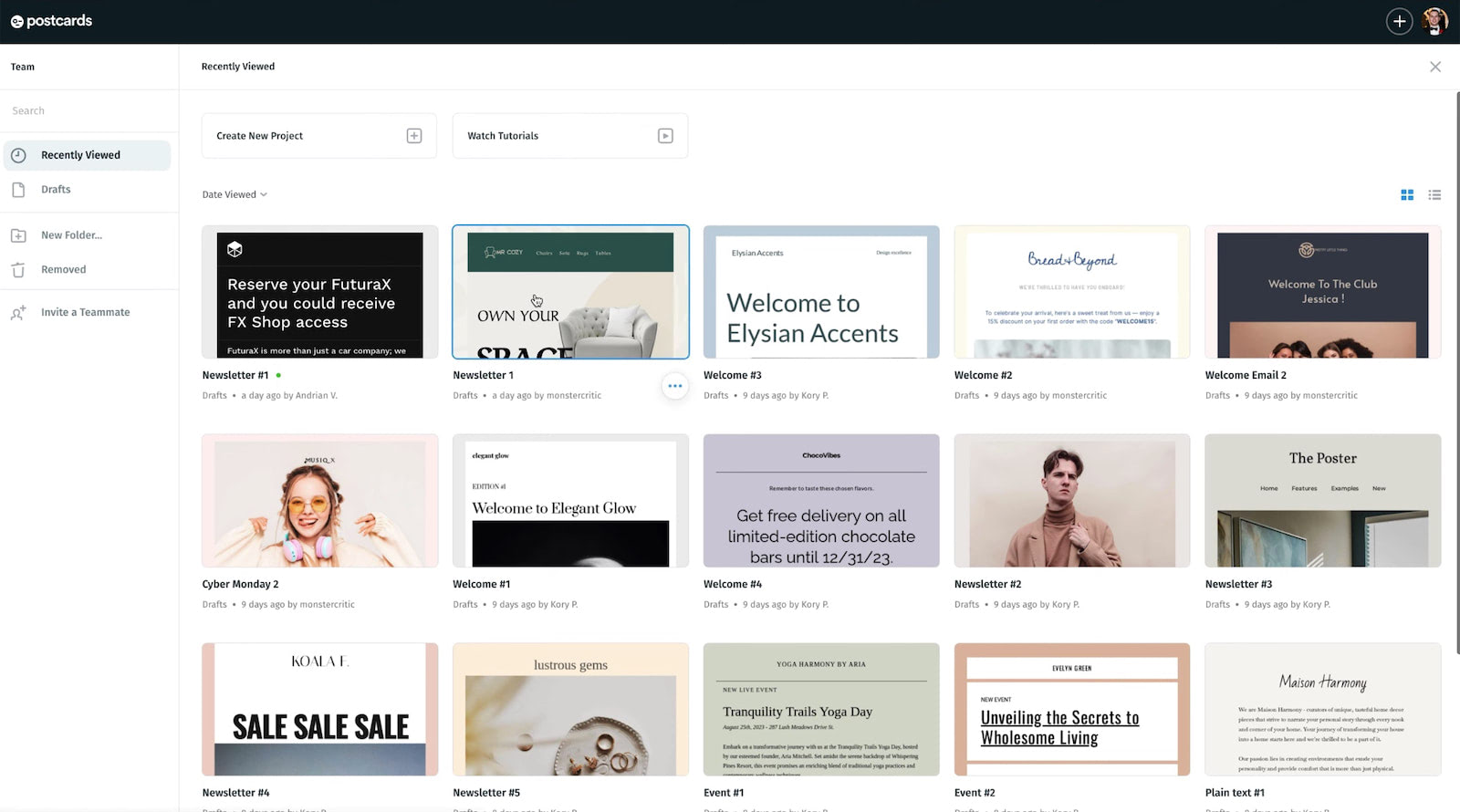 Within Postcards, locate and double-click on the newsletter template you wish to export to Klaviyo. This action will open up the template, allowing for further customization.
Exporting Your Email Template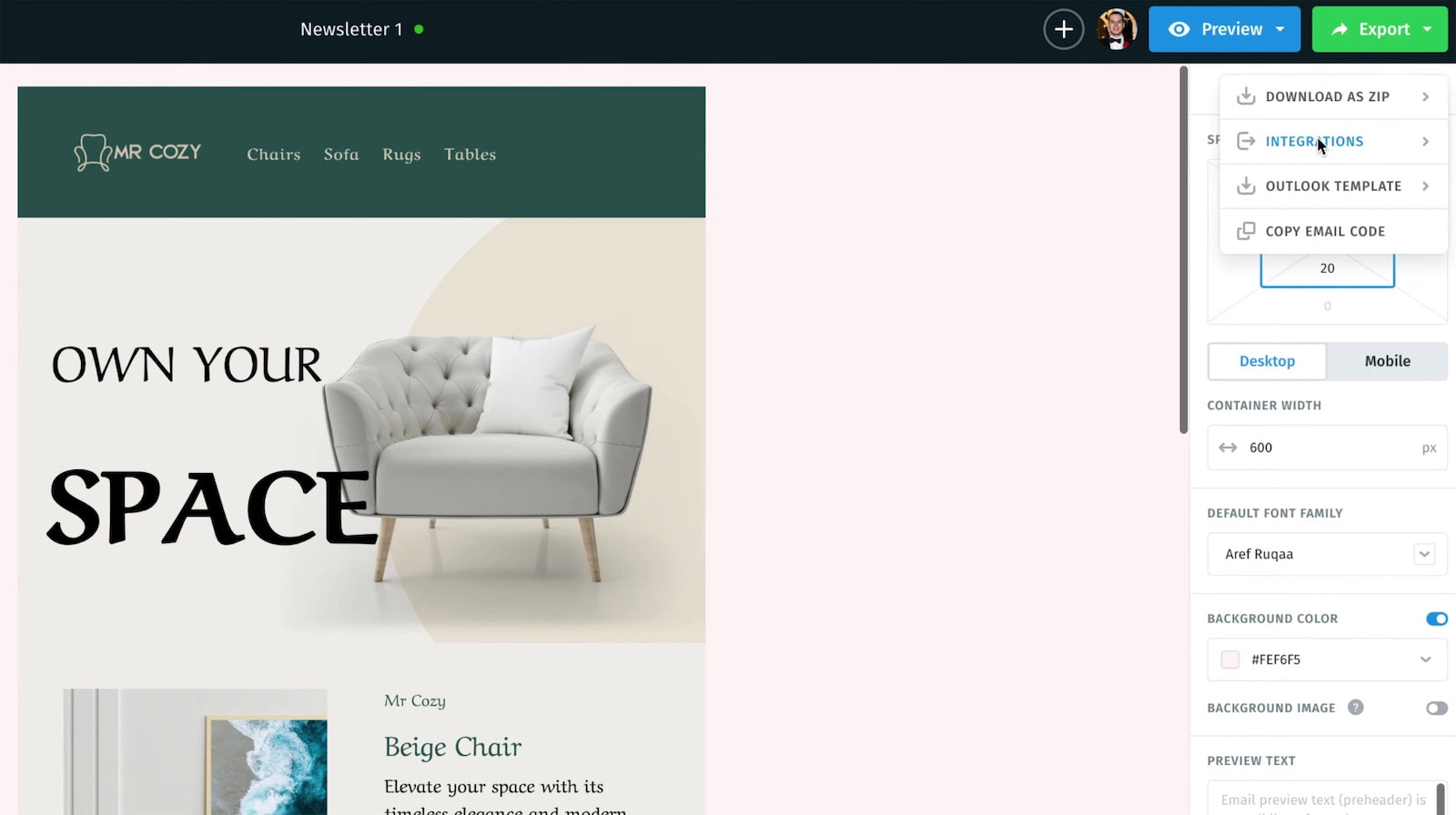 Tailor the template to your preferences. Once you're content with the customization, hover your cursor over the 'Export' option located at the top right corner of the screen and click on it. A dropdown menu will appear; select 'Integrations' from this menu.
Initiating Klaviyo Integration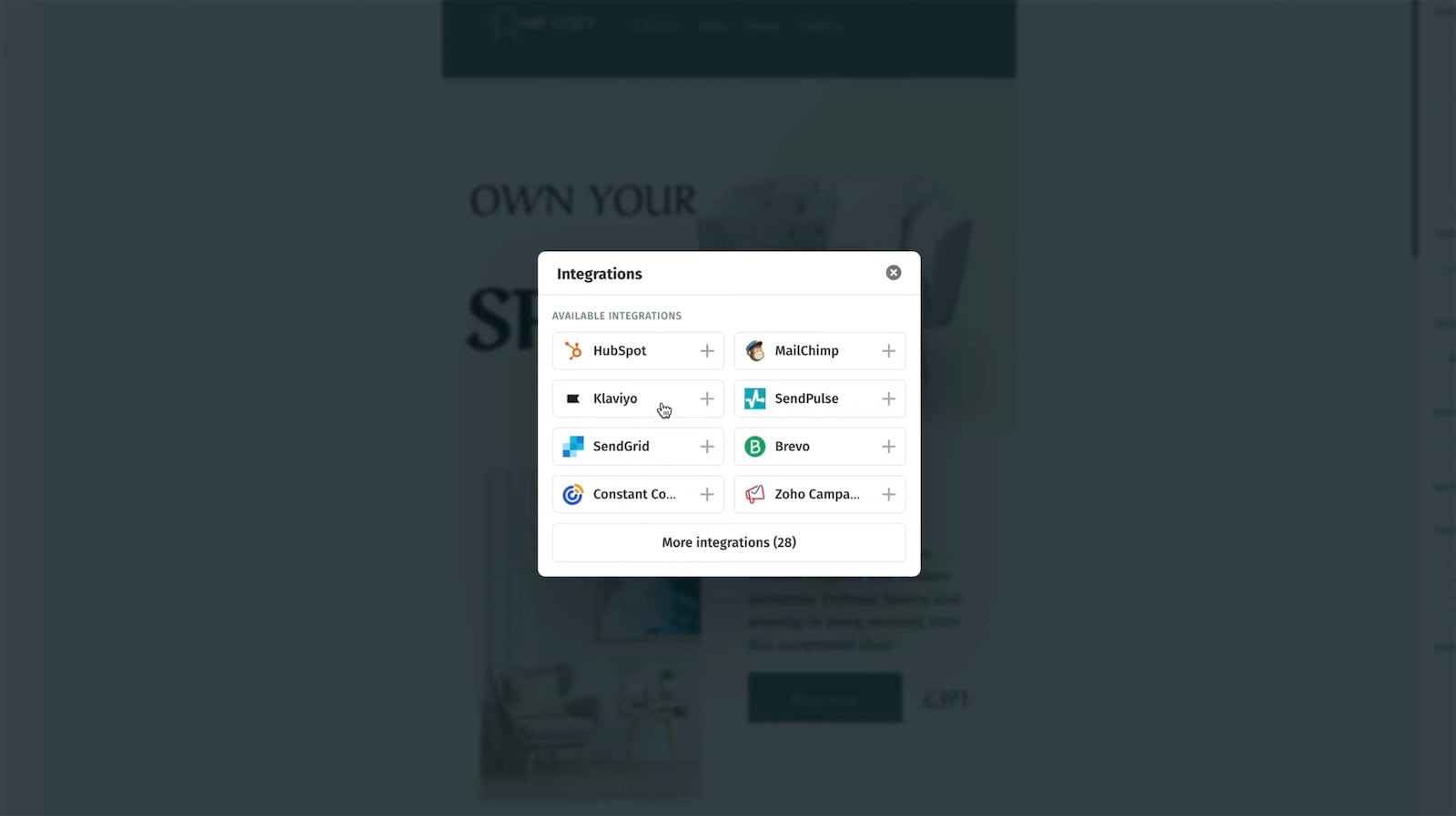 A pop-up window will emerge, showcasing various one-click integration options. Seek out 'Klaviyo' from the list and click on it to proceed.
Providing Klaviyo API Key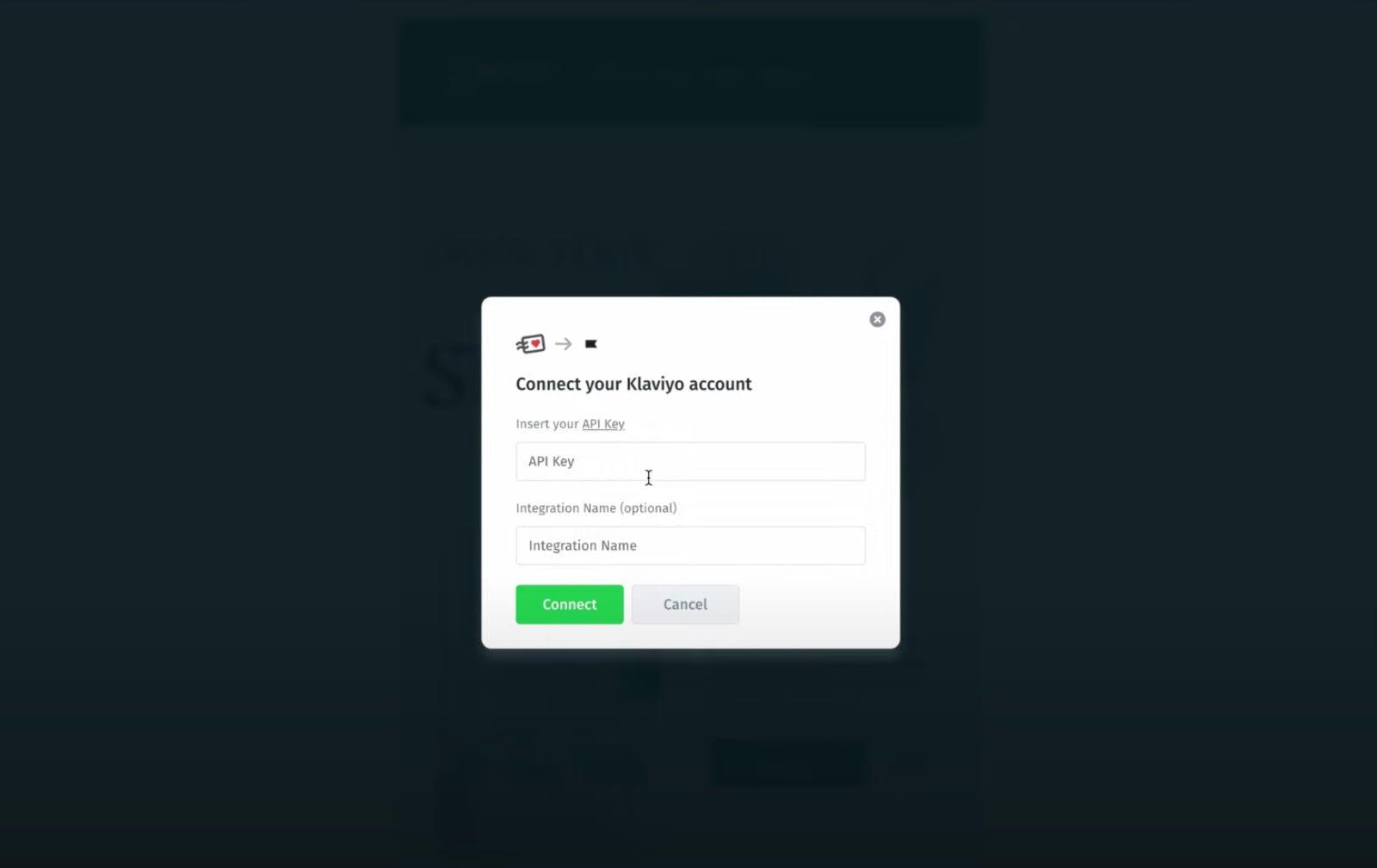 Another pop-up window will appear, this time requesting your Klaviyo API key for a secure connection. A helpful 'API key' hyperlink is provided; click on it. This link will redirect you to your Klaviyo account—log in if you haven't already.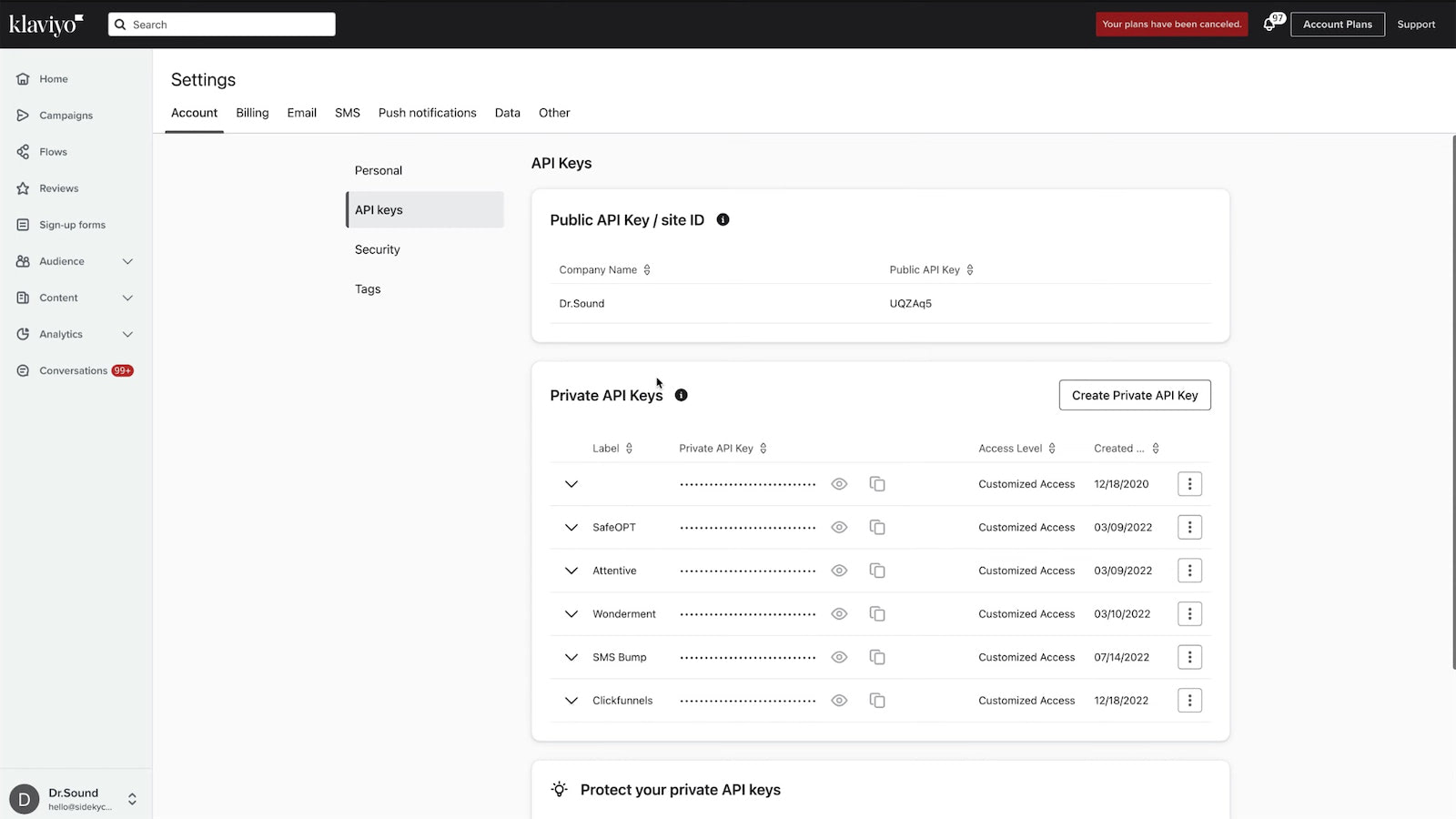 Within Klaviyo, navigate to the API keys section, which is typically housed under your account settings.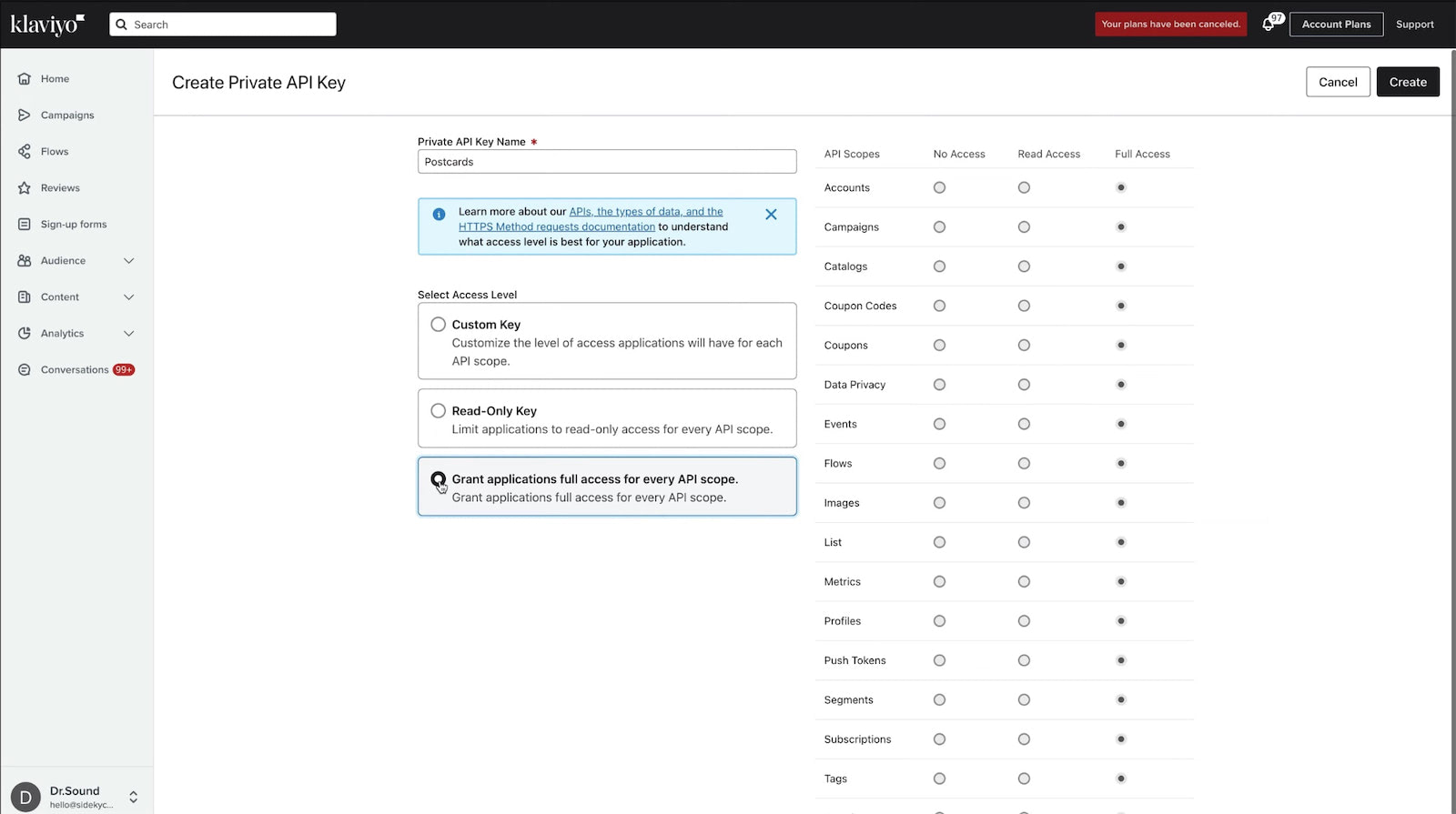 Under the 'Private API keys' section, click on 'Create API key'. Name this new key 'Postcards', set the access level to 'Full Access', and then finalize by clicking 'Create'.
Linking Klaviyo to Postcards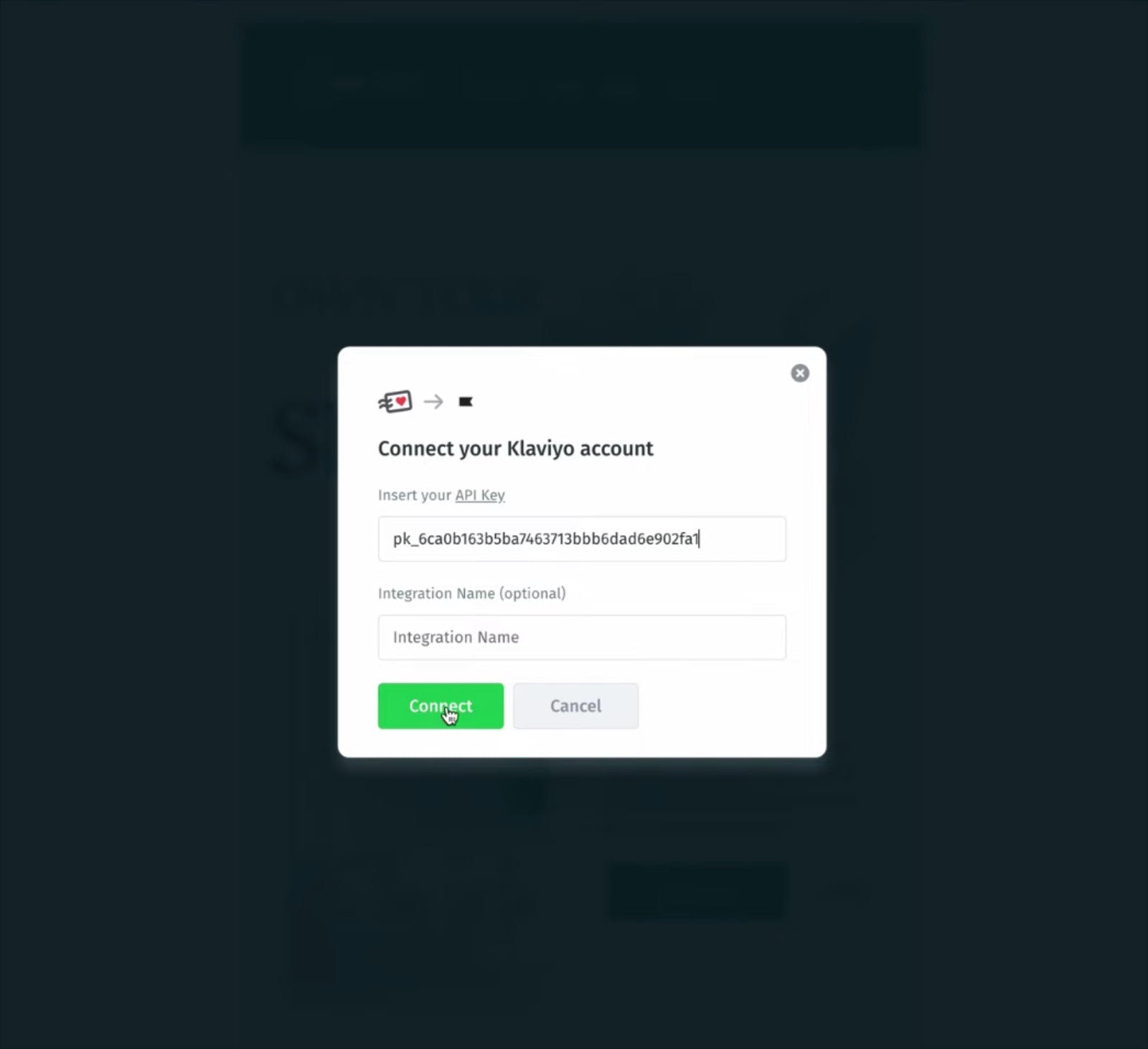 Now, copy the newly generated private API key from Klaviyo. Head back to Postcards and paste this key into the designated field, thereby linking Klaviyo to Postcards.
Finalizing the Integration
Although optional, it's prudent to provide a name for this integration for future reference. Click 'Connect' to finalize the integration process. Upon successful connection, a confirmation message will appear alongside a 'Klaviyo Templates' hyperlink.
Accessing and Reviewing Imported Template in Klaviyo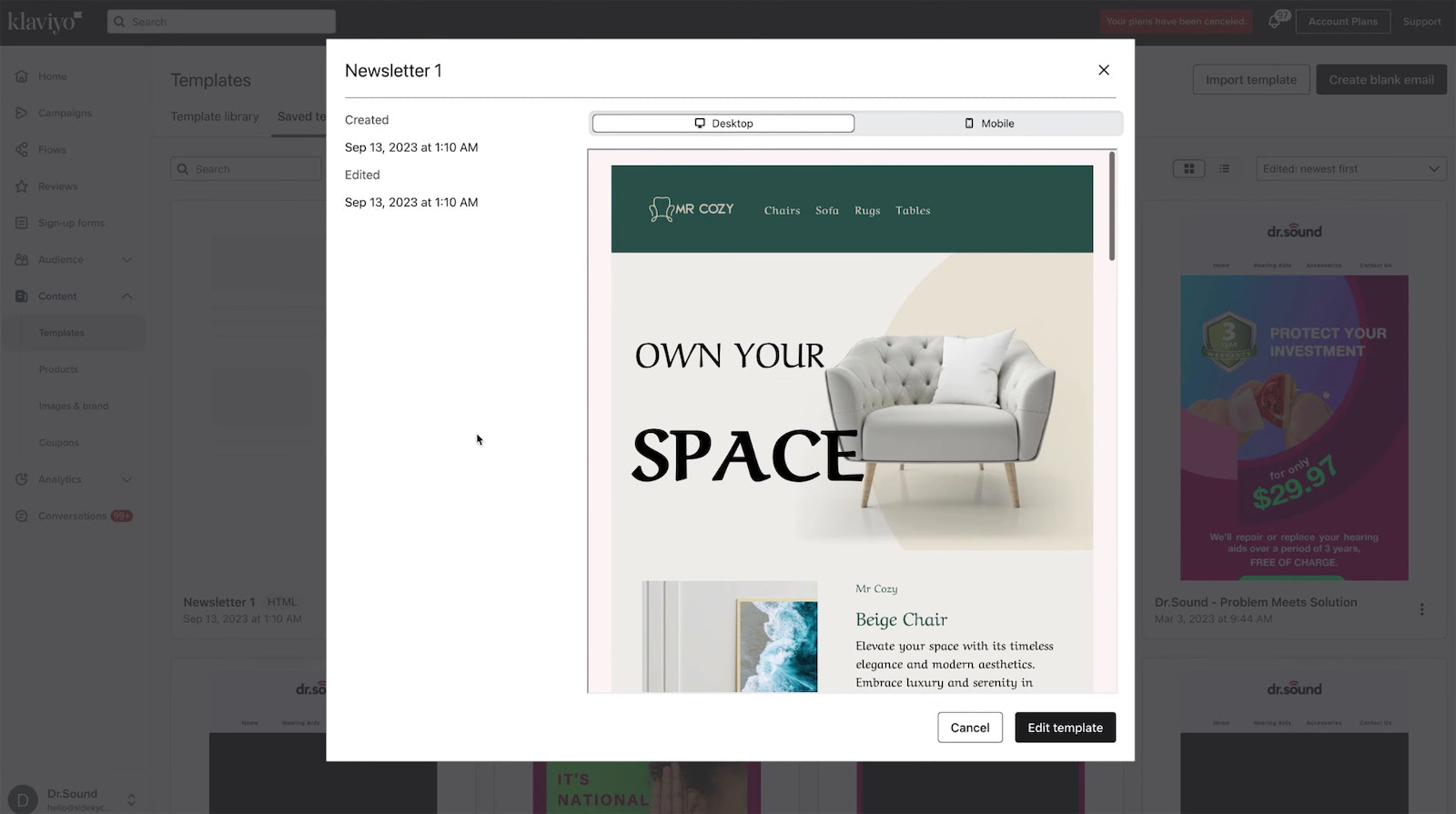 Click on the 'Klaviyo Templates' hyperlink which will redirect you back to Klaviyo. Under templates, you'll find your newly imported newsletter named 'Newsletter One'. Click on 'Newsletter One' to open and view your template. Klaviyo allows for further customization as per your requirements.
Conclusion
With these straightforward steps, exporting your email templates from Postcards to Klaviyo becomes a breeze, enriching your email marketing endeavors. This easy integration facilitates a seamless transition from template creation to email campaign deployment. Immerse yourself in Postcards and Klaviyo and embrace the vast email marketing opportunities awaiting you.
Stay tuned for more enlightening tutorials, and don't hesitate to explore other integration possibilities within Postcards!